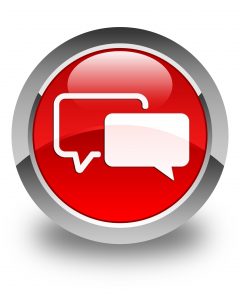 Our feedback inbox (feedback@binaryoptions.co.uk) has enabled us to both include customer feedback into our rankings, but also to help and offer advice to people who are curious about certain brands, or have had reason to raise a dispute with their broker. Below are some testimonials from visitors we helped.
Customer feedback is a key element in any form of appraisal. Binary options are a wonderfully simple method for retail investors to trade – but the high risk / high return nature of the product has attracted some dishonest parties, both in terms of marketing and customer services. Genuine experiences of existing customers provide some clear evidence of how a company has marketed binary options, and how they have treated their clients. Our testimonials below illustrate how we have managed help some people who did not receive the level of service they were expecting.
We have managed to help a number of clients get issues resolved, and offered advice to numerous others. Here we highlight some specific cases where we have been able to provide impartial advice, or find an amicable solution to a dispute;
---
Mr G Williams
Mr Williams first contacted us with a query regarding London based broker StratX. The firm were not listed on our pages, and we advised him that, as an unregulated firm, he should be very watchful with his levels of investment – and pay particular attention to withdrawals (This is a key point with any broker, withdrawals remain the single biggest cause of customer issues). Unfortunately, Mr Williams did find he had problems:
"Hello I thought it very important to let you know you were right, with StratX Markets they are very hard to deal with, and although after the trial period with them I had a small profit I could not get them to let me withdraw the money from my account."
Mr Williams has now had to open up legal proceedings in order to recover his funds. The good news, is that he was also able to find a fully regulated broker, with whom he is now satisfied.
---
Ms J Wright
Ms Wright contacted us as she had been unable to get her withdrawal processed at uBinary, and was unable to contact the helpdesk. We were able to liaise with uBinary directly and ensure the withdrawal was completed in a timely manner;
"Hi Tobias -Thank you so very much for getting involved with my case the money went into my account today 20/4/2016. Thank you."
---
Ernestina Barnes
Ernestina got in touch with us after communication problems with her trading account manager. On requesting the closure of her account, no progress was made on her withdrawal. We were able to ensure the payment was made as requested.
Hi Toby,
Just to let you know that  I have received my money from Ubinary. Thanks for your help.
Tina
If you have not received the service you expected from your broker, please let us know. We may be able to help.
feedback@binaryoptions.co.uk
In order to avoid getting caught up with dishonest brokers – read our article on how to avoid scams and spot the warnings signs.