How safe is binary trading and why are stories of scams so common in the world of binary options? Binaries are, in our opinion, a good product. There are, however, unscrupulous brokers and other service providers out there preying on uninformed traders. This is due to binaries being largely unregulated and unmonitored when they first came to the market – which thankfully has changed a lot in recent years. But with scam artists still out there, what can consumers do to avoid a binary options scams and focus purely on their trading? Read this tutorial and only trade with trusted brokers!
A scams list may not actually be that useful – operators are closing and re-opening so often that maintaining the list becomes a full time job. A better choice for consumers is to spot the warning signs, and if there are any doubts at all – simply move on to another provider. A list of scams can only protect you from threats that exist today – learning how the con artists operate and mislead consumers can keep you safe for years to come
There are a number of methods by which the scams associated with binary options will try and make money. There are however, also some pretty obvious red flags that can pre-warn consumers that all might not be well. As ever, the old adage "If something seems too good to be true, it probably is" applies. If you have encountered any of the below, I would advise treading very carefully – and if in any doubt, leave that particular broker – there are plenty of legitimate, trustworthy brokers. There is no need to take risks with any company that you may have doubts over.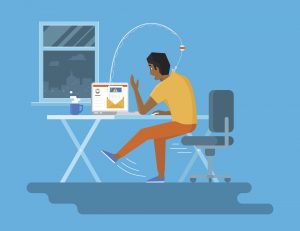 Avoid binary option scams – look out for the following:
Cold calls
A reputable broker is unlikely to solicit new business by making cold calls and phoning you out of the blue. It is likely that any call made in this way, will involve unrealistic claims about binary options, and potential profits to be gained from trading them. These might include the promise of immediate, high returns, and downplaying any risk.
In addition to telephone calls, some operators may also email directly, in some cases, suggesting an account has already been opened. Any of these methods of getting in contact is an immediate warning sign. Hang up, and delete any mails.
Bonus Terms
One source of frequent issues is via deposit bonuses. Dishonest brokers will often have some extremely unethical terms. These might include tying in the initial deposit until a certain amount of trades have been met (turnover requirements). They will include the initial deposit (not just bonus funds). Effectively making the deposit their money as soon as it is handed over. Be sure to read these terms before taking a bonus, or making a deposit.
Do not let anyone else trade on your behalf.
Automated trading
This warning includes automated robots and signals, but also managed accounts, where an account manager has promised massive profits. There is an obvious conflict of interest for these account managers. If you make a long term profit, the brokerage makes a long term loss on your account. An account manager, employed by the broker, is very unlikely to have your trading interests at heart. While they may argue otherwise, letting someone else trade for you is very likely to end in losses. These managers can also encourage traders to invest way beyond their means, which is particularly dangerous. Binary options are a high risk / high reward investment. The risks should never be hidden from you by your broker or account manager.
Only trade with money you can afford to lose.
'Make Money Online' marketing
Many of these warning signs are related – this form of marketing again hides the risks – just like the cold callers and account managers. The "Make money online" and "Get rich quick" marketing surrounding binary options is grossly irresponsible. There are numerous websites, with high production videos that look very appealing. They will suggest making money is easy, possibly even suggesting they copy famous investors. These are all scams. Any promotion that hides, or downplays, the high risk nature of binary trading is not being honest. Binary options are not a way to make easy money, and should not be sold this way. This form of advertising for binary options is generally the most dangerous for the consumer. If you encounter marketing of this kind, do not proceed.
Sales Funnels
A funnel is a website that will drive traffic to a broker. As a visitor to that site, you may not even be aware you have been redirected to a broker. These funnels generally operate the "get rich" marketing described above, but not always. The issue here is that the consumer will be passed to a broker, who they know nothing about. Having visited the funnel, the new customer will get a call from a random broker asking for a deposit. While this may sound odd to those who have not fallen victim to it, the effective selling of the binary options scam by the funnel website, will mean many people are duped.
Only deposit with a broker you have chosen yourself!
Price Manipulation
Some brokers will include a line within their terms along the lines of: "Our prices may not reflect those of the actual market". Unfortunately it will not be worded as clearly as that, as the implications are obvious – they set their own prices. If the broker is the counter party to any trade, and they also set the prices, it will be very very difficult to ever make a profit with that broker. Clients are trading against the broker, and they decide the closing prices. One of the two parties will make a loss – and it will not be the broker. Research the terms of trading and beware of any references to settlement figures based on anything other than real world prices.
So those are some key warning signs that should make any potential new trader stop and question what they are being told. If you have come across any of the above, identify the broker involved – and trade elsewhere.
In addition, new traders might try and carry out their own 'due diligence' on a brand. Even this however, might carry risk. The reason is, as well as the scam operators, there are review sites that are also dishonest. There are a couple of ways that consumers can protect themselves and find the trustworthy reviews. The first method is in looking at the offerings elsewhere on the review site – if other scams are being promoted, then the reviews are not credible. Ask these question of the site:
Is there a proliferation of robot ads? 
Are there promises of high returns?
Is there adequate risk disclosure?
Can you contact the site, or site owners?
The second method is regulation. In the UK, the Financial Conduct Authority regulates some binary options brokers. This only happens where the broker offers a form of trading already covered by FCA regulation – Contracts for Difference (CFDs) for example.
The reason this is important is because FCA regulated firms have to be careful about who promotes them too.
If a binary option site lists FCA regulated brands (as we do!), this indicates a level of credibility and protection. That site must be completely honest about the high risk nature of binary options, and it must have accountable individuals, based in the UK who operate it. If it does not, then the FCA firms would not allow their brands to be marketed by them.
Here however, is another level of complexity. Some binary options brokers have sought to register with the FCA. This is not the same as being regulated by them. In order for a firm to be regulated by the FCA, they need to offer additional forms of trading, not just binaries. A brand offering only binary options will not be fully regulated by the FCA. This is because binary options are currently regulated and licensed by the UK Gambling Commission. So the list of binary options brokers regulated by the FCA is actually very small.
References