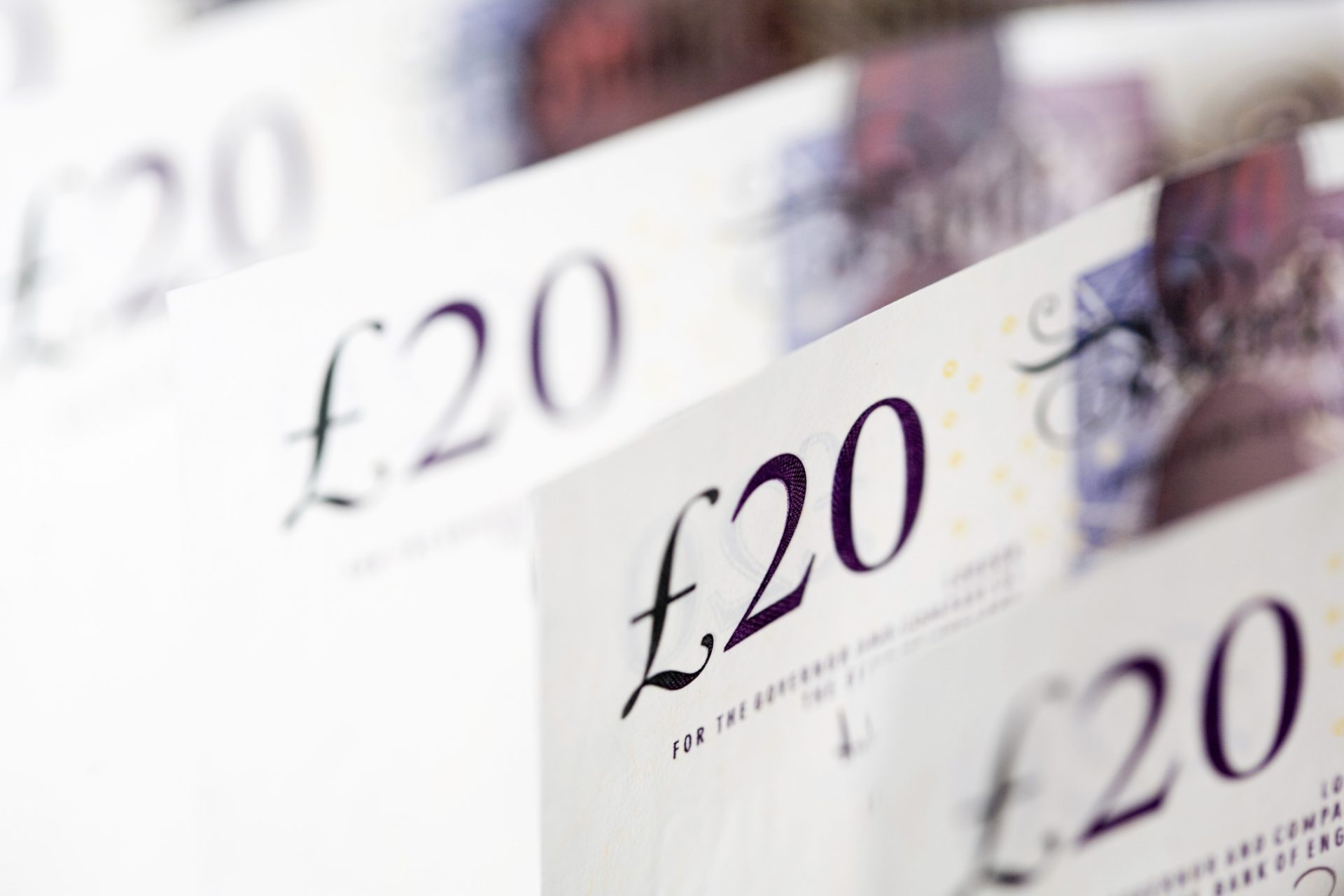 Bonuses come in many forms. From risk free trades to a 'no deposit' bonus. Here we compare all binary option bonuses and then explain each type, and how traders can ensure they get the most out of any payment, and do not get caught out. We will look at:
Introduction to bonuses in binary options
Deposit match
No deposit bonus
Risk free trades
Making the most out of any bonus
We will also highlight the leading offers of each type of bonus, so that traders can get the best deals.
Top Broker Bonus Offers
An Introduction to Bonuses
Almost all binary options brokerages will offer some form of deposit bonus. This is normally paid directly into the traders account as soon as their initial deposit has been credited. It represents a great incentive for new clients.
Some brokers will pay a deposit bonus of 100% – doubling the initial payment in effect. The funds are available to trade with immediately. They cannot however, be withdrawn straight away. This is one of the many conditions that apply to bonus payments – more on these later.
Sometimes the bonus amount is listed separately to the normal funds. So traders may see a standard account balance on screen, and also a bonus fund figure. Often the initial deposit bonus will be paid on a sliding scale.
So the greater the initial deposit from the account holder, the larger the deposit bonus. So in order to get the maximum bonus, traders may have to deposit an amount higher than the minimum deposit.
Deregulation
After deregulation in 2008, brokers in the options markets were able to offer client bonuses, just as brokers in other trading sectors were. Since then, it has become very uncommon to find a binary options broker that does not offer a bonus of some description.
These bonuses come in a range of forms, from simple deposit match bonuses, to specific items like an ipad or tablet or even a no deposit bonus. Some brokers may also offer software or services (that would otherwise require a subscription) as a bonus.
Generally a bonus will come with certain terms and conditions attached. Where the bonus is additional funds into a trading account (a deposit match, for example) this normally requires that those funds are traded or "turned over" a certain number of times.
Only once these terms are met, will the funds be available to withdraw. Bonuses in the form of a hardware giveaway, are normally triggered after a certain amount of commission has been earned for the broker via trading activity.
Deposit bonus terms and conditions
A deposit bonus then, offers traders the chance to double their investment immediately, and start trading with twice their initial outlay. While this may be seem a great deal, there are some very important terms and conditions that will apply. In order to make the most out of any broker bonuses, it is absolutely crucial to understand the terms attached.
As mentioned above, the bonus funds generally cannot be withdrawn immediately. Normally there are some criteria that must be met before the additional money can be taken out of the account. These criteria are the most important factor when looking at a bonus.
If they are likely to be met, the deposit bonus is an hugely valuable way of boosting trading funds. If, however, the criteria are extremely unlikely to be met, then the bonus is worthless. When the terms are not met, the bonus funds still in the trading account balance will be removed.
In order to keep the bonus, and be able to withdraw it, a trader normally needs to trade. A lot. Most brokers will have a stipulation about the number of times the bonus funds must be "turned over". So if an account receives a deposit bonus of £500 and the terms and conditions state bonus funds must be turned over 25 times prior to withdrawal. Then that trader needs to turn over £12,500 worth of binary options. If not, the bonus funds will be removed.
These terms normally also have to be met within certain timescales. Typically 30 days or similar. Brokers want new account holders trading quickly and frequently and the bonus incentives motivate them to do so.
Given all this, it is easy to see how a trader might end up frustrated with their bonus terms. So it is well worth doing some research.
Types of Bonus
Deposit bonus
This is paid when the first deposit is made, by the new account holder. It will normally be a percentage of the initial deposit, with anything up to 100% payable . Effectively doubling the first deposit. This sounds like a wonderful offer – and indeed it can be. The client has double the funds to trade with, and the broker can expect double the volume.
The majority of brokers will offer this type of bonus to try to attract new customers and increase their own market volume. The terms associated with the bonus are usually time sensitive, encouraging new account holders to trade quickly, and often.
In most cases, the size of the bonus will depend on the size of the initial deposit. Where this is the case, traders need to be aware of the turnover requirements in order to be able to withdraw profits. A large deposit and bonus, may mean a huge turnover requirement. Likewise, a smaller deposit, and therefore bonus, will require a much more manageable trading volume target.
Other bonuses are paid on occasion. These might be paid periodically for reasons such as;
To try and get a dormant or inactive account trading again.
At times when markets or brokers are quiet (flat), or equally, when times are volatile (and traders have taken a step back from the markets).
Loyalty bonuses
Cash back bonuses for high volume accounts.
As ever the motivation for the broker is the same in every case, to keep the trader trading. This sentiment is again evident in the terms and conditions where the bonus normally expires after a short time.
No deposit bonus
On some occasions, a broker will offer a no deposit bonus. As the name suggests, this is  bonus paid without the need for a deposit. Again, terms will apply and it is important to read them. A no deposit bonus is likely to require extensive trading before it can be withdrawn. Turnover requirements within the terms are therefore a key detail to find out.
In many ways, a no deposit bonus is similar to a demo account. Simply because those funds carry no financial risk for the trader, but ultimately are very difficult to ever get to a point where they can be withdrawn for real money!
For many traders, the attraction of a no deposit bonus is the fact that they can try the platform, and binary options generally, at no risk. The same can be achieved via a demo account of course.
Best No deposit bonus – Markets.com
Risk free trades
Another form of sign up bonus is the 'risk free trade'. This allows new customers to use the platform, and trade a number of times, knowing if they lose – the lost funds a refunded. Profits from winning trades are kept by the trader. While terms still apply, they are generally less restrictive than other forms of bonus.
Generally, profits from the risk free trade will need to be traded a number of times before they can be withdrawn – but the turnover requirements will be well below that of a deposit bonus, or no deposit bonus.
How to make the most of a bonus
So the key to bonuses is the terms and conditions. Therefore, researching the terms is a vital part of making the most of any sign up bonus. A little research can be the difference between trading with double the initial investment, or seeing funds disappear from an account after a month or so.
A trader looking to open an binary options trading account – and take advantage of a deposit bonus – needs to look at their own aims first:
Which assets will they trade?
How much will they invest in each trade?
How often will they trade?
These are all questions that should be answered regardless of any bonus offer, but the deposit match certainly firms up the need for a clear vision of the overall aim.
Once a trader knows how they intend to invest, they are better placed to know what terms they are likely to meet. Likewise, they will know if they are unlikely to meet some withdrawal criteria. There is no harm in admitting that some conditions cannot be met. It just means that the bonus no longer needs to be a deciding factor in which broker to sign up with. It provides a little more clarity in finding out which is the best broker for that particular trader. It will, after all, be a very individual decision.
Some traders will be keen to trade immediately, and frequently. They will be likely to meet the terms attached to a deposit bonus. These traders now just need to judge how to get the most out of any offer. For example, taking the full 100% deposit match may mean a larger deposit is required. This in turn, might raise the total of the potential turnover required to a level that cannot realistically be reached. In this case, the best form of action is to scale back the initial deposit to a level that means the terms and conditions will be met.
The key to making best use of any bonus is to research the exact terms. If the criteria can be met whilst trading as normal then the bonus will be a great boost to funds. If it is unlikely that any turnover requirements will be met, then the bonus should be disregarded.
A trader must trade as normal, and not be tempted to over trade in a bid to meet the bonus stipulations. It is ok to turn a bonus down, or leave the funds in the bonus account untouched.
If a trader knows exactly how they intend to use any bonus funds, and is confident the terms of the bonus can be met without any impact on trading style – then they can be a wonderful asset, and a quick way to accelerate the growth of funds in an account.
Bonuses can be a very good way to boost trading funds initially. With a little research, those looking to open a new account can take best advantage of a deposit bonus that they know they can meet the terms of, simply by trading as normal.
Our broker comparison tables list the brokers with the leading sign up offers. Likewise, the news blog highlights any short terms offers that brokers are running.
Another area of terms and conditions that must be fully checked is the withdrawal terms. Some unregulated brokers (though none listed on our pages) will require a minimum turnover requirement on both the deposit – and your initial deposit – before a withdrawal can be made.
This is thankfully rare, but illustrates the importance of checking T & Cs – and if the terms are not good, reject the bonus. There is no obligation to accept any bonus.