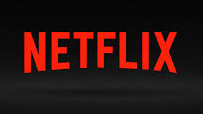 Netflix Building Share Price
Digital streaming is rapidly becoming the entertainment norm for lots of homes, with Netflix valued at $11 billion, more than many traditional TV and media companies. However, the company isn't resting on its laurels with news that it plans to invest another $8 billion in shows for 2018. It is also in the process of raising another $1.6 billion from investors with a view to airing more shows and perhaps even acquisitions.
This is on the back of the company's share price rising some 50% on the year and with subscriber numbers around the world continuing to grow, to over 109 million. On-demand viewing is very much the rising trend. This could see traditional broadcasters further cast into niche roles as viewers become more used to picking shows to watch at their own convenience. This allows viewing without adverts, or indulging in binge-watching whole series.
Netflix Live Price Chart
Hit Shows Boost Stock
With Stranger Things 2 and Star Trek: Discovery grabbing plenty of recent headlines, Netflix is causing rivals to scramble. Apple and Amazon are bumping up their investments in content, and the wealth is spreading beyond the usual major studios to independent film and TV makers.
Apple is spending over $1 billion on content, while Amazon continues to invest in shows like The Man in the High Castle and new legal thriller Goliath. These shows and some movies are also getting noticed on the awards circuit, with Grammy and Oscar nominations bringing them to the attention of people who might not normally consider digital subscriptions.
Investment Opportunity
This creates investment opportunities across the media and content industry. With other tech players likely to acquire studios or production houses to get shows onto their services. There are also plenty of other niche services out there like MUBI for the art-house crowd, Screambox for horror fans and Crunchyroll for anime lovers.
With Disney soon to launch its own subscription service, and take Disney-owned properties like Star Wars and the Marvel super hero films with it, competition will get more fierce over the coming years. However, families will only have funds for so many subscriptions, which could see smaller players being squeezed out of the market.
---
Trade Entertainment Stock At Leading Brokers