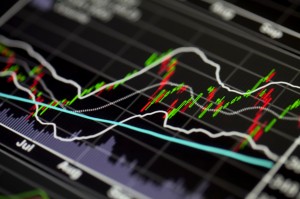 Binary option signals are an alert or message that provides information on a particular trade. The specifics will depend on the type of signal and the service being provided. Often these services to provide binary signals will incur a cost, either as a one off purchase of a system for example, or an on-going subscription for regular signals over the long term.
At binaryoptions.co.uk, we would advocate education over signals. Deferring investment decisions to a third party removes some of the 'safety' of risk management and control. We are aware however, that some traders will want to use them regardless. So we have highlighted some of the better providers.
(See the services we recommend below)
Types of binary signal
There is a broad range of binary signal services on offer and it is worth understanding them if considering their use.
Firstly there are free signal services. While these services provide a very cheap option, the provider will need to meet their costs from somewhere. How they do this may not be immediately obvious, but some will require users to sign up with a particular broker. These brokers are generally not the best choice for the trader – this method of user sign up puts the trader at considerable financial risk. Free signals are often offered alongside "get rick quick" marketing which is grossly misleading.
The next level of signals will be the paid variety, where the information comes from a single source. That might be an individual advisor or a single system.
There are then signals that are collated from multiple sources. These are normally only advised once a certain number of these sources highlight the same trade, or where a human trader confirms a trading signal highlighted by an automated algorithm.
How to find the best binary options signal service
To compare binary option signal providers, it first needs to be established what is being offered. So a good service might offer entry, exit and stop loss figures. Either exact figures or guidelines. There should also be some supporting information. This might be in the form of technical analysis, graphs or other data. A service might also provide some performance history. This could demonstrate the effectiveness of the strategy. The way a service is sold is also important – avoid any scheme promising instant riches.
So when looking to identify the best binary signal service, the following needs to be considered;
Success rate. Normally expressed as a percentage, how often is this signal service correct. Or in other words, how many trades win?
Number of signals, and frequency. This criteria links closely to cost. How many alerts are given, relative to any fee paid?
Supporting evidence. How much detail is provided with each signal. This can also help to filter out any trades that the user might be uncomfortable with. If no detail is provided, each signal is difficult to judge.
Price. The obvious one, how much does the service cost. The range of fees varies wildly, from free to very expensive. The costs however, always need to be compared relative to the other factors. Some services will be expensive for good reason.
Free Trial. A service offering a free trial obviously has faith in the information they are giving out. If a provider does not offer a free trial, that might be because the results do not backup the promises.
Additional Services. Some providers will offer services beyond the signals themselves – education or broker integration for example.
No forced sign up. If a signal provider forces traders to open accounts with a particular brokers, that is a clear concern. Stay away.
There are a whole of different signals that might be offered, these might include;
Forex signals
One touch binary options signals
End of day signals
This variety can make generalising about a service difficult. If a trader wanted to concentrate on a particular trade type – such as 'end of day' trades for example, then a provider specialising in that form of signal would be most appropriate. So a trader must assess their own requirements in addition to comparing signal services.
Binary option signals providers
There are a huge range of binary signal providers. Some specialise in just providing signals, while others offer them alongside other related services. For example, some brokers will offer alert services or signals. With some providers, it is possible to try a trial service. This might be a good way to see exactly how the service operates, and what is provided.
The best binary options signals service?
We have identified some of the best signals services we have come across and give a summary of their services below. We have been approached by many providers and researched testimonies and comments of existing clients too and these are the services we would recommend to any traders wanting to invest in professional signal providers;
Binary signal Reviews;

Signals offered via the Signal Hive service
7 day Free trial
Additional services offered include Education and the Binary Dashboard, a bespoke tool for traders, including the 'tripwire' price alert feature.
Combination of algorithms and experienced human traders.
Transparent service – View the latest performance graphics here
Access to the Trader Community
Visit Blue Sky Binary here
Blue Sky Binary currently represent the best option for traders looking for some form of assistance in their trading. A free introductory consultation is available, where both parties can establish what they require. The range of services offered mean that most requirements can be met, whether that is via education, signal alerts via the hive service, or automated trading system AutoTrader – this is sold with realistic price warnings regarding the potential swings in perform – another tick for the transparency of the operation.

Voted "Best Signal Service 2014" by Investoo.com
Proof of results regularly available. 65% to 70% finish in the money (winning trades)
Easy to use, broad range of expiry times used
Average of 120 signals provided each day
$99 per month – The service can be accessed for free, visit their site for full details.
Visit Signals365.com here

Binary signals are currently being offered free of charge.
Mobile App provided, so alerts are less likely to be missed.
Proof of results published daily
Average of 17 signals a day, with 72% finishing in the money (winning trades)
Currently a free service. A Forex signals service has gone recently live, and that requires a monthly subscription.
Service can be cancelled at anytime, so no long term commitment
Education tools provided, plus excellent multi-channel support
Visit JohnAnthonySignals.com here
---
For traders looking to trade with information on par with professionals, there is a service which offers the complete market information platform – Money.net
The service collates information streams, news, live prices and commodity updates (Sample screen shot below from just one of the information screens). It presents as much or as little of this information as the trader requires. There is also a 14 day free trial. The service offers outstanding value when compared to similar services and is the only information platform BinaryOptions.co.uk recommends;
Click here for more details;